Home improvements should do more than merely add to your home's aesthetic. They should produce a return on investment and boost your mood. You spend up to 93% of your life indoors, so your quality of life relies on how you invest in the space around you. A happy house is designed to add to your lifestyle, but it must also contribute to your health, both physiologically and psychologically.
Decorating for Comfort
From naps to late mornings, nearly one-third of your life is spent in bed, so why not make it a comfortable one? This is an investment that will boost your work life, keeping you productive while adding to your health. A cosy fireplace and plush bedding go a long way towards bringing serenity to your life, but today's homes go a little further by adding a spa aesthetic to the bedroom. A freestanding bathtub in the centre of your bedroom is not only beautiful but luxurious. Open plan showers needn't be walled off from this space. Many of today's contemporary homes take the main bathroom out of hiding, drawing your two most relaxing rooms into one open plan space.
Boosting your Home's Air Quality
A healthy home doesn't produce toxic fumes that can affect pets and residents. One of the most powerful ways to boost your air quality is by removing dangerous flooring. Fifty-eight percent of vinyl and laminate flooring releases phthalates into the air so it is important to take care in choosing safe options. Many objects in your house might contain them, from your PVC treatments to children's toys. Home improvements give you an opportunity for cleaner living. Organic cork, wood, glass, and linoleum are much less likely to affect your health. Scent is another way to invite happiness into your home, and flowers are the obvious solution. Add jasmine to your garden and roses to your entry hall.
Lighting, Colour, and Mood
Colour has a potent effect on the way you feel. Calming blues and vibrant greens can increase productivity, soothe frazzled nerves, and even improve your appetite. Add a green palette to your study to reduce eye strain or add joyful orange to your living room to boost your happiness. Red stimulates conversation, and blue makes you feel secure. Purple will improve your imagination, so it's ideal for children's homework areas. The tone that your lighting sets is equally powerful. Just the right degree of brightness can increase the melatonin levels that lead to a productive night's sleep. Bright, cool hues will wake you up, while white lighting will increase energy. Smart lighting alters the hues in every room on schedule so you never need to think about your LED palette again.
Neuroarchitecture
It is clear home improvements are highly influential on your feelings. A cluttered space will steal your enthusiasm the moment you arrive home from work, so seek out minimalist interiors if you're prone to anxiety. Visual cues that remind you of safety and healing can liven up your life. Add meaningful art and textures to your home. These vary enormously from person to person, so a vision board will help you to find your own personal paradise aesthetic. Gardens and landscaping are powerful mood boosters for almost everyone. Consider an open plan patio that creates a living space near Mother Nature where you can while away the hours.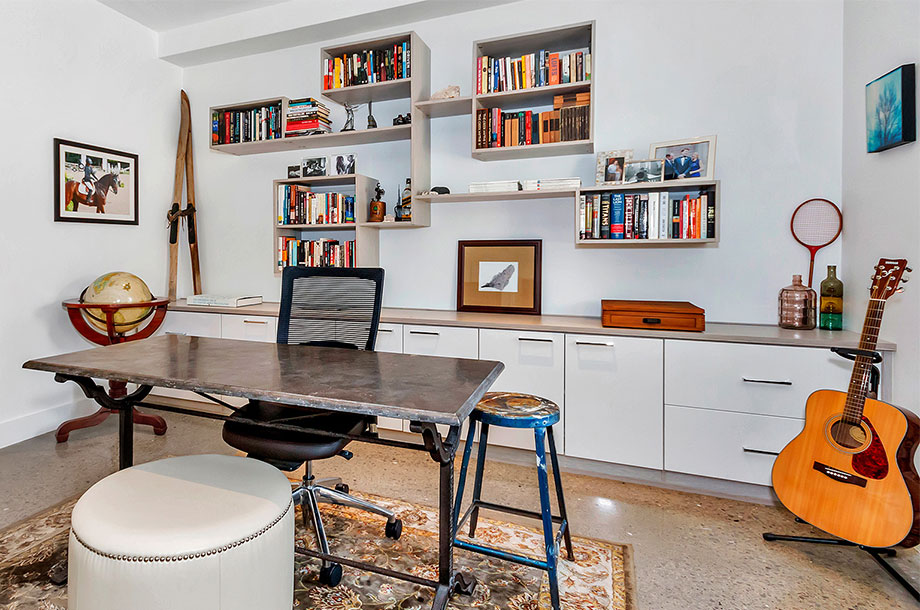 Your home is supposed to reflect your personality. Decorating is a personal journey best accomplished from within. Your mood booster could be your neighbour's mood killer, so when you change your decor, do it to suit your own unique tastes. Home is, after all, where the heart is.
Share: