Are you looking for information about the best new home builders in Southampton? Whether you are looking for a new retirement home, a beautiful custom vacation home, or a summer home in Southampton, Ontario's Hamptons, you've come to the right place.
The team here at Alair Homes has been providing top-notch home building and renovation services in Southampton, Ontario for over 17 years. Our custom home builders in Southampton are among the most trusted in the area. Our team of architects, designers, trade experts, and contractors provide an unparalleled commitment to quality, so you can build the home you've always dreamed of owning.
In an effort to help you find the perfect home in the Ontario province, this article will provide details into what makes the Southampton area such an excellent place to build in Ontario as well as detailed information about custom homes from Alair.
What Makes Southampton Special?
Out of all the cities in Canada, why should someone who is looking for a place to retire or a place for a vacation home consider Southampton?
Southampton is a vibrant community with a robust history, strong social connections, and lots to do. I often hear Southampton referred to as "Ontario's Hamptons." The reason? Southampton is a place to go and leave your troubles behind. The area has gorgeous, historic buildings throughout the town, and lots of activities to do in the spring, summer, and fall months. Southampton also has nice sand beaches on the shores of Lake Huron, Chantry Island, and the Saugeen river flowing through the town and into Lake Huron.
Let's take a closer look at the reasons that make Southampton the perfect destination to build a new home and an enjoyable life.
1. The Beaches in Southampton
One of the biggest draws of the Southampton area is the clear waters off the coast of Southampton. Southampton is known for its clear water, long stretches of sandy beaches, and as the home to rare dune grass, which helps preserve the local ecosystem.
Not only are the beaches in Southampton a beautiful place for a stroll or summer picnic, but they are also home to a variety of birds and an intricate dune system. The main beach includes many swings and benches, and is the perfect spot to enjoy a nice view or catch a tour of Chantry Island. Here is a quick description of the beaches in Southampton you won't want to miss.
Southampton Main Beach. Southampton Main Beach is a quieter, sandy beach that is 4 kilometers long. The beaches are sandy, but if you're planning to swim, it's best to wear water shoes. The lake floor consists of rocks, pebbles, and sand. The water is also deep, making this the perfect place for strong swimmers and adults.
South Street Beach. If you continue South down the coast, the water becomes shallow and the lake floor is sandy. Down at "South Beach," you'll find a mix of kids, dogs, and families enjoying the swing sets and benches. Each bench is donated by a different family and it's fun to read the plaques on the backs of the seats. If you're looking for a place for a lazy day, a picnic, star-gazing, or catching the beautiful sunset, South Street Beach is the perfect place.
North of The Saugeen River – Beaches. Dog owners frequently visit this area as it's the perfect spot to walk your dog or let your dog swim. While your dogs will enjoy the beach, you and your family will also love the scenery. The coast includes one of four lighthouses at the mouth of the Saugeen River. You can also catch a boat tour from the coast to Chantry Island during July and August.
Long Dock Beach. The Long Dock attracts families from all over the area. This beach includes the only fast-food joint on the beach. Don't let the words "fast food" deter you though. They serve the best fries along the shore, and you won't want to miss their milkshakes or burgers either. This beach is also the site of the former Long and Short docks, built during the shipping heydey. You'll easily see the Chantry Island lighthouse from this location.
Pioneer Park Beach. This beach is located North of the flag in Southampton and is a popular place to go if you're looking for a walk along the beach or to picnic at Pioneer Park. The beach in this area is rockier here, so if swimming is your main goal, another beach might be a better option.
Miramichi Bay. This beach is special in that it offers scenic views and acts as a migrating ground for birds of all varieties. If you're a nature lover or birdwatcher, you'll find yourself visiting this beach often throughout the year.
If attending a variety of beautiful beaches is a priority for your daily living, then the time is now to look into building a home in the Southampton area.
2. Southampton Outdoor Sports & Activities
Not only is Southampton an ideal beach living location, but it's the perfect community for people that enjoy outdoor activities. From boating and birding to tennis and golf, Southampton has it all. Here are some of the main outdoor activities you can enjoy as a member of the Southampton community.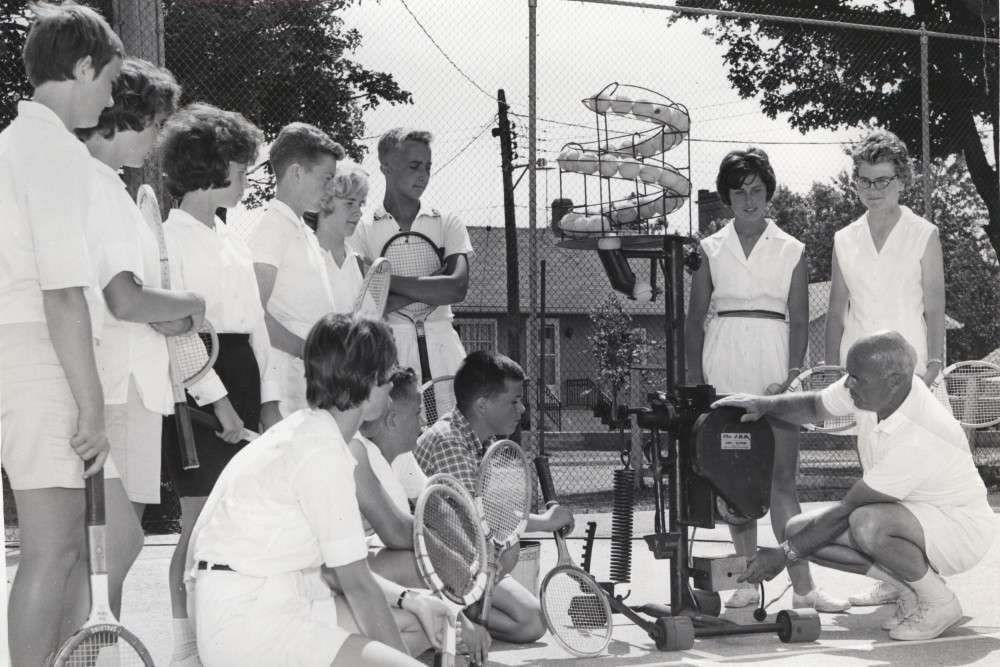 Southampton Tennis Club. It's safe to say the Southampton Tennis Club provides one of the best tennis experiences in Ontario. The Southampton Tennis Club has been up and operating since 1956 and includes 15 tennis courts. It doesn't matter if you're a novice tennis player or a seasoned tennis expert, the Southampton Tennis Club caters to your needs. When you join this club, you'll be part of a community that actively teaches tennis lessons, hosts tournaments, and plays round robin games often.
Southampton Golfing. Tennis isn't the only classy sporting experience members of the Southampton community experience often. Southampton is also home to some of the finest golf courses in the Ontario area. The Southampton Golf & Country Club, the Saugeen Golf Club, and other courses in the area offer well-maintained and challenging courses.
Boating & Water Sports. Since Southampton has a robust beach and lake culture, it follows that it would also be the perfect place for boating and water sports. You can spend the day swimming at any one of the beaches, swimming and fishing on Lake Huron, boating or enjoying water sports at the Southampton Harbour, or spending the day engaging in one of the most popular Southampton activities—kayaking and canoeing.
Walking or biking in Southampton. Southampton caters to individuals that enjoy spending their time on scenic walks or on beautiful bike rides. Saugeen Shores includes several cycling trails, ranging from advanced and difficult to light and easy. Other roads like Northshore Road and Miramichi Bay Road connect to Port Elgin and Southampton and is the perfect place for a picturesque ride along Lake Huron.
3. Southampton Cultural Activities
While Southampton is the perfect spot for lovers of the outdoors, it's not devoid of cultural activities. Southampton has its own culture, and it's one worth celebrating. Here are some top activities you can do if you're looking to participate in the local community.
Bruce County Museum & Cultural Centre. Are you interested in the history of Bruce County? The Bruce County Museum & Cultural Centre provides the Anishinaabe Wendat gallery, a journey through thousands of years of natural and human history, a baby mammoth, a technology lab, and a fun stroll through Bevan's General Store. You'll also learn about the marine history of Bruce County's lighthouses, shipwrecks, and fishing industry, and get a chance to board the HMS General Hunter, an 1812 battleship replica.
Cruiser Cruise Nites. If there is one thing the community members of Southampton are passionate about it's classic cars. During the summer, you can stroll Millard Boulevard and take a look at the collection of classic, custom, and antique cars.
Southampton BandShell Concerts. Southampton has a lively local music scene. During the summer, you can hear live bands play on Sunday evenings at the Fairy Lake Rotary Pavilion in Southampton. Seating is limited so bring your own lawn chair or blanket.
4. Unique Southampton Experiences
Every community has its local draw and activities that make it magical. Southampton has a lively and active community and a hopping outdoor scene, but that's not all. Southampton's unique ecosystem and robust naval history makes it one of the best places for activities like the following.
Birding in Southampton. People from all over the world that enjoy bird watching would do well to visit the Beaches in Southampton, especially Miramichi Bay. This bay is a primary migration spot for many varieties of birds, making it one of the best places to sit, enjoy the scenic view, and cross off different bird species from your birding book.
Lighthouses in Southampton. There are four main lighthouses in the Southampton area, each one a symbol of the Southampton culture. The four main lighthouses include the Chantry Island Lighthouse, the Front Range Light of Southampton, the Saugeen River Light, and the Stokes Bay Range Lighthouse at the Bruce County Museum. These lighthouses make for beautiful local scenery, but are also a fun destination for touring.
Fairly Lake. There are several places to enjoy the water in Southampton, but Fairy Lake has a special feel. It's located in the community's core, and is the perfect place to escape and rest from the hustle and bustle of summer activities. You'll enjoy the fountain in the center of the lake and can hike around the nature trail that wraps around the lake's perimeter. Don't forget coins so you can feed the ducks, geese, and swans during your trip to the lake.
With a solid outdoor culture, beautiful beaches, and unique aspects, Southampton has a draw unlike any other area in Ontario.
What makes Southampton one of the best places to build a retirement home?
Southampton is an excellent place for retirees to visit during the summer, but it's also the perfect place to settle down and build a retirement home. Why? Retirees from all over the nation set their sites on settling here, making it a popular and active retirement community.
Since Southampton is such a popular retirement community, you'll find there are already several established centres and activities for Seniors. As soon as you move here, you'll immediately begin to enjoy the retirement community.
Chantry Centre
Seniors all over Southampton make it a priority to visit the Chantry Center. It's a meeting and activity mecca for adults 50 years and older. This community center offers programs and activities for a wide range of interests including:
Billiards
Rug hooking
Line dancing
Wood carving
SMART exercise classes
And more!
The Chantry Center is the perfect place to make new friends, engage in social activities, and pick up a new hobby or two.
Southampton Art School
Another popular place for Seniors 50 years old and older is the Southampton Art School. This school is the perfect place to enroll in an art course or enjoy other creative activities throughout the year. At the Southampton Art School, you can enjoy a new medium, bask in your creativity, and stretch your limits. You can also make new friends that enjoy the arts as much as you do.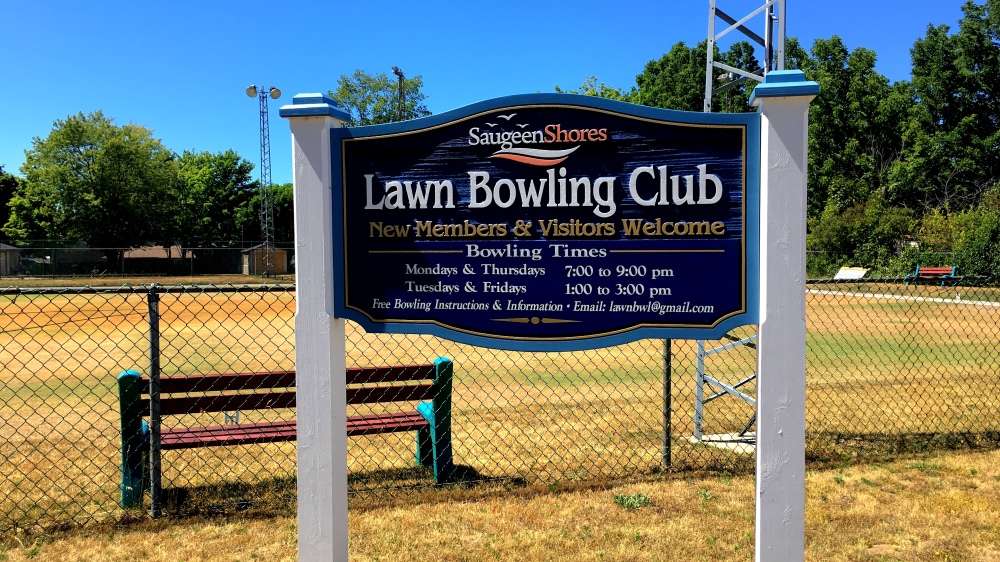 Saugeen Shores Lawn Bowling Club
If you're an active Senior, you'll enjoy becoming a member of the local tennis and golf clubs as well as participating in the calm and serene outdoor scene. But, that's not all. The Southampton area has also had an active lawn bowling club since 1910. The Port Elgin Bowling Club joined the Southampton Lawn Bowling Club in 2009 to form the Saugeen Shores Lawn Bowling Club. You can become a member and enjoy lawn bowling like you never have before.
Finding a Home Builder in Southampton
As you transition out of the daily grind, you'll definitely want to settle in a place that is already Senior friendly on all fronts. That place is Southampton.
You'll be happy to know that you don't have to move into a retirement home to experience the Southampton community. Southampton is a huge draw for many Seniors because they can build the home they've always dreamed of building. Whatever your style is, you can rest assured that the team at Alair is open and able to design and built it with you.
What makes Southampton a popular place to build a family vacation home?
Do you remember your family vacation home as the place where you have positive childhood memories? Maybe you are looking for the perfect area to build a family vacation home so your children can experience the perfect childhood?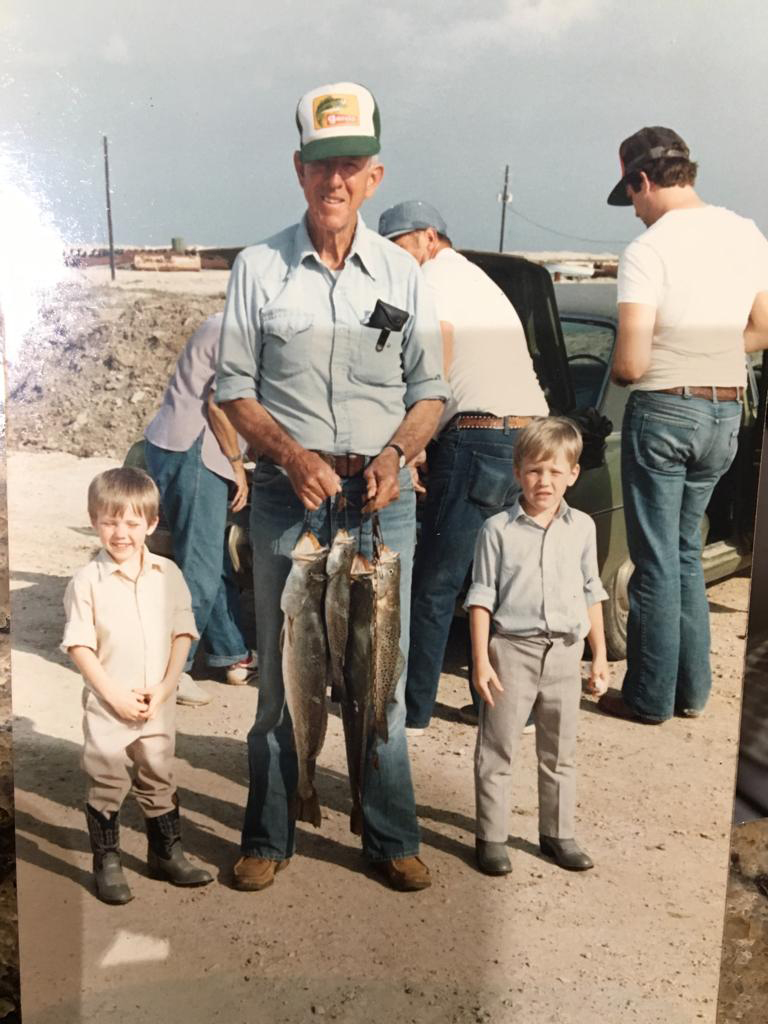 Some of my own memories in Southampton paddling on the Saugeen River and deep lake fishing for salmon out on the lake, hanging out on the beach, shopping downtown in the stores, dining on Main Street, and visiting Bruce County Museum & Cultural Centre.
Whatever your goals are for building a family vacation home and family memories, you'll want to look into the Southampton area. Here are some reasons that make Southampton a popular place to build a family vacation home.
Southampton is Home to Various Outdoor & Sporting Activities
The last thing you want your kids to do in summer is to spend their time in front of an electronic device or a television. Thankfully, Southampton is so full of organized sports and outdoor activities, you'll rarely have time for disengaging activities.
Southampton is the perfect place to take your kids to the beach, the lake, canoeing, kayaking, on a boat tour, hiking, cycling, birding, or to enjoy a picnic in a natural setting. Additionally, the Southampton community provides several memberships to different types of clubs. You can sign your children up for golf lessons, tennis lessons, or enjoy any recreational activities at one of the many beaches or parks.
You'll Never Want for a Fun Family Outing
The Southampton community is especially active when it comes to providing exceptional activities for families. You could spend literally every day of your summer on a fun family outing. Of course, outings can include enjoying one of the many parks, beaches, or country clubs, but you can also spend time exploring the cities unique wonders.
Family outings in the area you'll want to consider include:
Public skating at The Southampton Coliseum
Chantry Island Lighthouse tour
Cruiser Cruise Nites
Going to one of the many outdoor concerts
Spending the day at Fairy Lake
Hopping aboard the SS Trolley
Fishing from the Southampton Pier
And more!
Your entertainment options are unlimited when you spend your vacation days in the Southampton area.
Why build a Southampton home and not rent?
It's true there are several places you can go on vacation. However, if you're the type of person that likes to build a community of friends and enjoy a beautiful location while on vacation, you'll want to build in Southampton.
The current members of the Southampton community—be they families, retirees, workers, or vacationers—are active participants in a lively, supportive, and fun community.
Southampton is also unique in that there are currently lots available for building a Southampton vacation home. This means you can build the vacation home that you want, rather than try and look for home features that are important for you. If you're ready to learn more about finding a home builder in Southampton, the time is now to contact Alair.
FAQs about Building with Alair, a Top Home Builder in Southampton
Congratulations! You're finally set on building a home in the Southampton area, but chances are, you still have a lot of questions. At any time, you can get in touch with an Alair home builder in Southampton, but here are the answers to frequently asked questions for your home builder.
Where are lots available in Southampton?
As mentioned above, there are lots available in the Southampton area. Alair Homes has partnered with the Seaton Group to launch Southampton Landing. The initial offering of 6 building lots on the south side of McNabb Street between Railway Street (Hwy 21) and Peel Street are available now. By Fall of 2020, the 2nd phase of the main subdivision will be available, including 40 single detached lots. The new street into the development will enter off of McNabb Street. The property fronts onto Railway Street (Hwy 21), McNabb Street, and Peel Street.
What is the price per square foot to build in Southampton?
The price per square foot to build a home can vary greatly. From $180/square foot, $240/square foot, or $300/square foot, depending on the features you select.
At Alair Homes Grey-Bruce the emphasis is put on careful design, planning, and costing up front to make sure you can meet that target budget, whatever it is.
For more information about exact numbers, get in touch here.
When are the lots available to start building?
The first phase of 6 lots are available now, with Project Planning to take place through the winter and pour foundations in the Spring of 2020. The second phase of home building will start in the Fall of 2020. Lots are booking up quickly, so the sooner you book, the faster we will be able to get to your project.
How long does it take to build a home with Alair?
On average, it takes 5-7 months to build a home with Alair. Be sure to plan living arrangements for 5-7 months while we complete your project.
How long have you been working as home builders in Southampton?
The team at Alair has been working as home builders in Southampton for 17 years.
Where can I see examples of homes you have already built?
If you are in the Southampton area, please stop by our Alair model homes in the Saugeen Shores area. This will give you a tangible idea of the quality of work we do. If you are looking for an online quick-view of houses we build, you can browse our portfolio on Houzz or head over to our gallery page.
What license(s) do you have?
We are Tarion registered builders.
How do you charge and what does that include?
It depends on the home you choose and the features you select. The actually costs are fully defined in our Project Planning phase before construction begins. Watch our overview of the different types of contractor payment agreement options:
What do your services include?
Our main services here at Alair homes is building custom homes. We also do some large scale renovations and additions.
How much does it cost to upgrade?
The prices may change based on the upgrades you choose. We will provide a detailed list of costs during the Project Planning phase, well before construction begins.
What happens when the cost exceeds the budget? What about changes to materials or labor pricing?
The sub-trade and material quotes are defined before construction begins, and you are held to that price. If a client makes changes to the house (upgrades, additions, etc.) during construction and it results in a change to the budget, the change must be approved by the client before it is executed. This ensures the builder and the client are on the same page in terms of total costs.
What information do you need from me to get started?
To get started, we would like to know what building lot you are interested in or your desired location, your ideal budget range, and preliminary plan ideas. Once we have this information, we can get started.
Are you ready to get started with Alair? Contact us today. We would love to provide more information about how you can build your dream home in one of our empty lots.
Share: